3,005.47
+20.44
(+0.68% )
Sluit:

2,985.03

/ Min:

2,988.56

/ Max:

3,005.90
---
Charts S&P 500
Intraday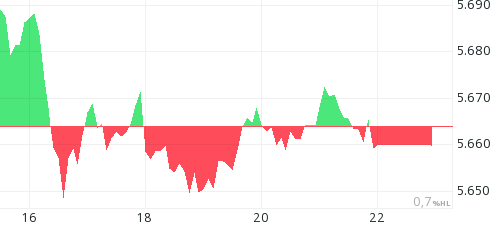 10 dagen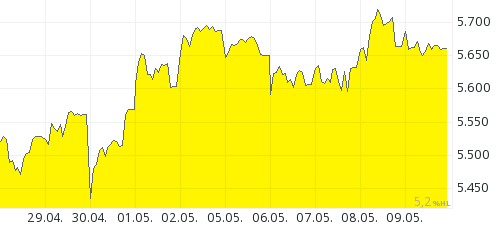 6 maanden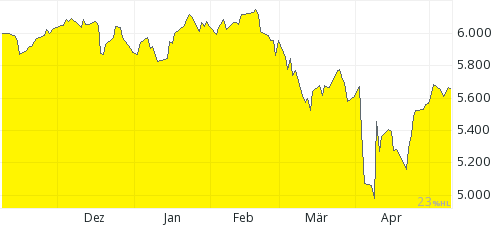 5 jaar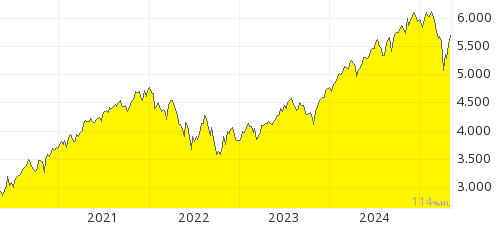 Achtergrond SP500
De S&P 500-index opgesteld door het S&P Index Committee (S&P-Index Commissie). Daarin zetelen economen en analisten van Standard & Poor's. De Commissie is gebonden aan het Index Committee Policy (Index Commissie Beleid) dat ervoor moet zorgen dat de index op een onafhankelijke en objectieve manier tot stand komt.

In de index worden louter Amerikaanse bedrijven opgenomen die op de New York Stock Exchange (NYSE), de American Stock Exchange (AMEX) of de NASDAQ genoteerd zijn. De AMEX werd per 1 oktober 2008 overgenomen door de NYSE en is hierin opgegaan. De opname in de index vindt plaats op basis van marktkapitalisatie, de verhandelbaarheid of het hebben van een belangrijke positie in een sector.

De S&P-index is een marktwaardegewogen index, waarbij sinds 2005 rekening wordt gehouden met de free float, dat wil zeggen het percentage aandelen dat daadwerkelijk verhandelbaar is op de beurs. In de praktijk hebben veel van de 500 beursfondsen slechts een beperkte invloed op het verloop van de index. De tien grootste beursfondsen in de S&P 500 hadden een totaal gewicht van zo'n 17% in de index per eind juli 2015.

De criteria voor opname in de S&P 500 index zijn:

- Het moet een Amerikaans beursfonds zijn
- Een minimum beurswaarde (marktkapitalisatie, ofwel market capitalization) van $ 5,2 miljard
- Minimaal 50% van de aandelen moeten vrij verhandelbaar zijn (free float)
- Financieel gezond. Bedrijven moeten een winst hebben gerapporteerd over het laatste kwartaal en de som van de resultaten over de laatste vier kwartalen moet ook positief zijn
- Liquiditeit en normale koers. De verhouding jaarlijkse handelsomzet / marktkapitalisatie moet minimaal 0,30 zijn en het aandeel mag in absolute zin niet te laag noteren.
- Het beursfonds moet bijdragen aan een evenwichtige verhouding van de sectoren binnen de index.
- Alleen beursfondsen met een "normale" bedrijfsactiviteit worden opgenomen.
-Beleggingsfondsen en aparte holdings komen niet in aanmerking.

Indien een beursfonds niet langer aan bovenstaande eisen voldoet, zal dit niet onmiddellijk tot verwijdering leiden. De commissie streeft ernaar om het aantal grote verschuivingen zo gering mogelijk te maken.
Beursbox SP500
Voer actuele discussies over S&P 500 in ons forum.
Er wordt over S&P 500 gediscussieerd in de volgende box: Tradersbox.
15:40 De nasdaq100 en de S&P gaan op dit moment ook lekker naar het zuiden

14:08 Ook bij de SPX weerstand rond huidige koersniveaus, zie de SPX fut

05:48 The market has a technical problem, making it 'vulnerable' to a rapid sell-off, JP Morgan says - The market's so-called depth has become so shallow that stocks are increasingly vulnerable to exacerbated moves, according to J.P. Morgan. -...

14:25 Oshs S&P

14:20 S&P 500 May Be Set For A Correction - And Possibly More https://www.investing.com/analysis/chart-of-the-day-sp-500-set-for-a-correction--maybe-more-200441163

22:38 Zo effe de SenP parkeren op 3000 puf.

15:51 Chart Of The Day: S&P 500 May Be Set For A Correction - And Possibly More https://www.investing.com/analysis/chart-of-the-day-sp-500-set-for-a-correction--maybe-more-200441163

09:31 Olie zakt verder.. 63 had ik gisteren als steun voor brent in gedachte. Die neemt ws. s&p nog wel wat mee down

21:56 S&p lijkt het wel op

08:28 The next big risk that could end the stock rally is here - From J.P. Morgan to Microsoft, S&P 500 companies begin rolling out earnings in a big way in the coming week, providing the next big challenge to the stock market rally. - Stocks rose to...